In case you couldn't guess from the domain name, this is my website. Currently, by day I work as a digital marketer, tackling multiple areas that range from digital advertising to Google Analytics and Google Tag Manager to conversion rate optimization (CRO) for websites.
I have 10-plus years experience in the field and have worked for some heavy hitters in the digital space. Occasionally, I do conference presentations and speaking engagements (as you can see below). You can get my full education and work history via my LinkedIn profile.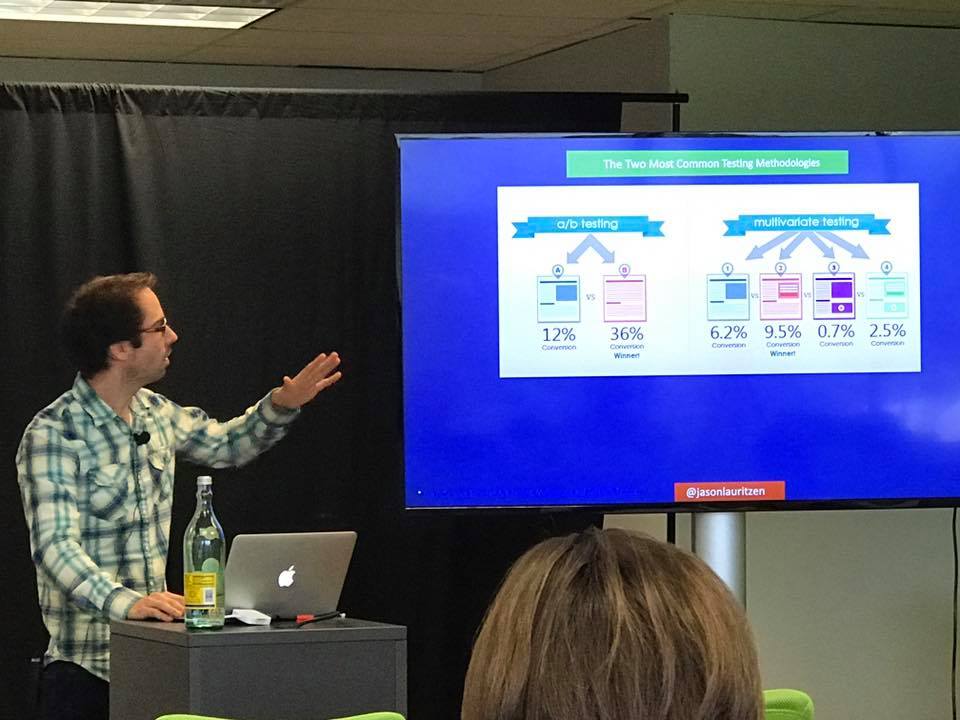 My real passion has always been research-based writing (regardless of subject matter) and the best compliment I can get is, "That was thorough! I never have seen that degree of care given to a topic. You really got me thinking."
That's the purpose of my website — to share solid, fact based and in-depth articles on a wide variety of subjects, whether that be in health, politics, sociology or philosophy. If I have an interest in it and can offer a unique take, I'll share it with you.
Want to get in touch with me? Email me at jasonjpl@gmail.com. I don't respond to all messages I get, but I do take time to read them. You can also reach me on Twitter and Facebook by clicking the social icons in the website header.